This weekend we finished the majority of the walls and roof.
We have one more small wall under the nesting boxes to fill in, but we ran out of plywood.
Looks like that will be our first expense outside of the windows.
We are still at $15 total spent so far!
We got the rest of the roof up.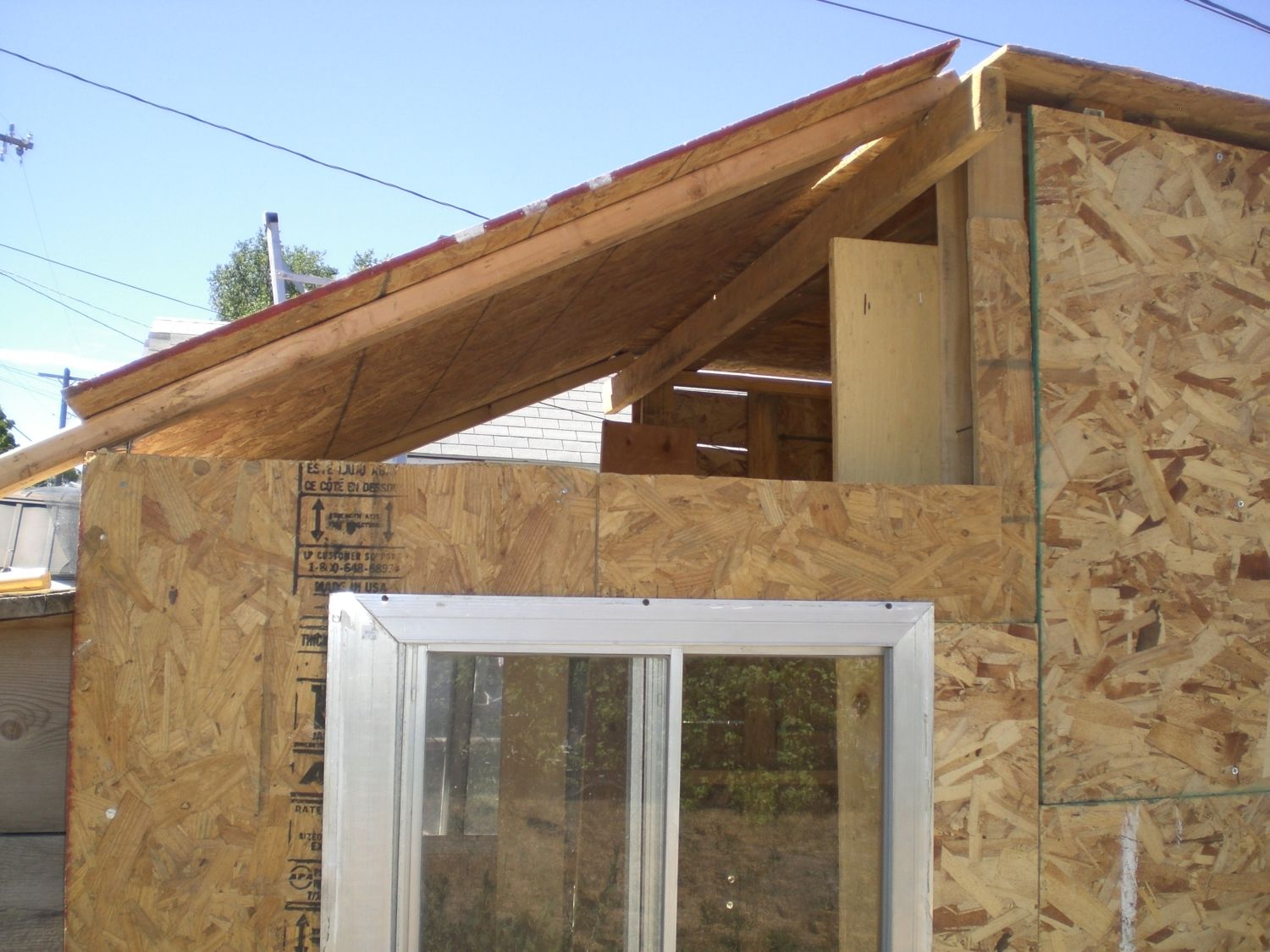 We got he rest of the floor down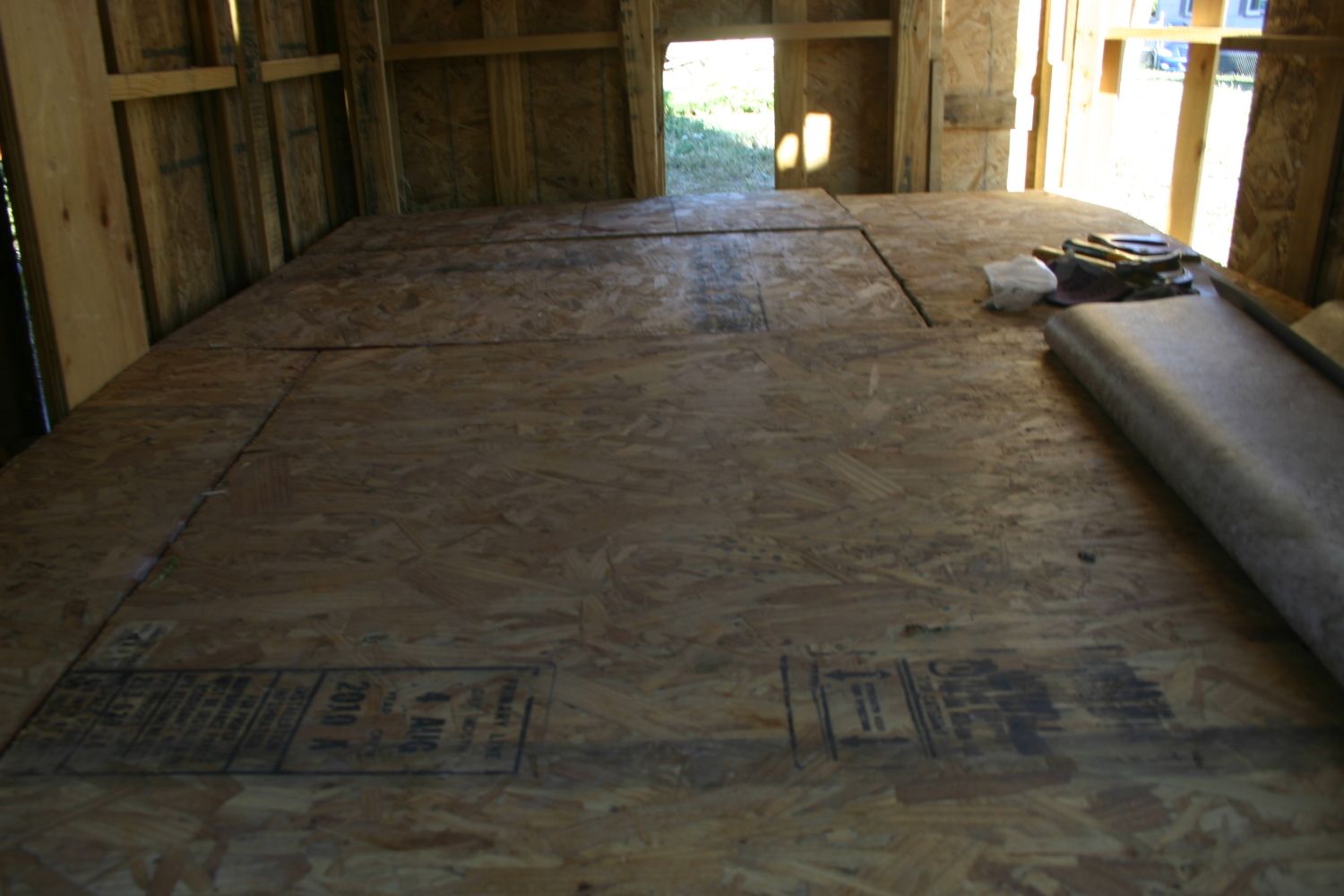 This is the remaining wall we need to fill in, and where the nesting boxes will be. These nesting boxes will hopefully be replaced with something a little nicer looking soon =)
We have three boxes for 7 girls, and i know they don't care what they look like, so they will do for now.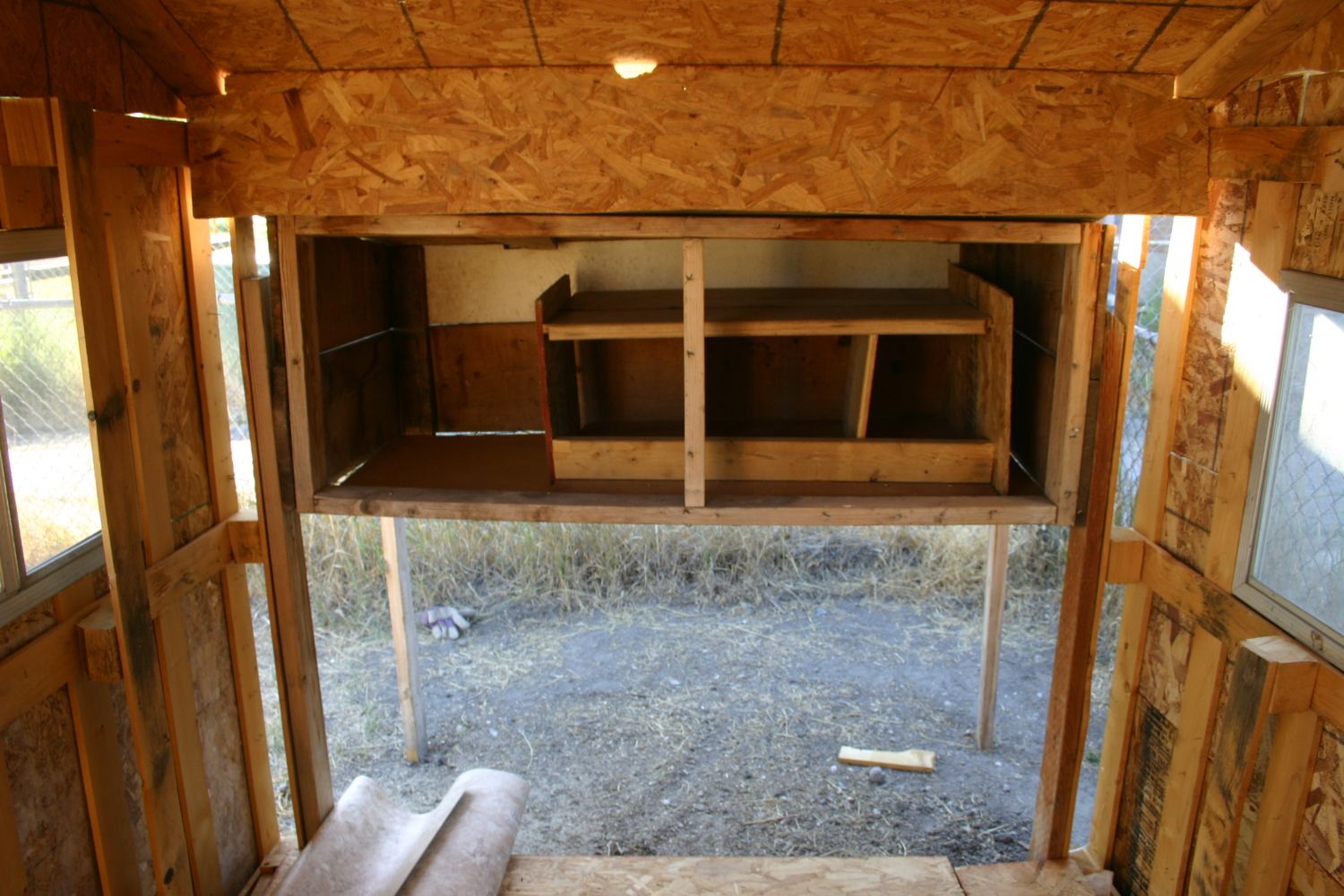 and here is the roll of vinyl flooring i got for free to put on the floor inside.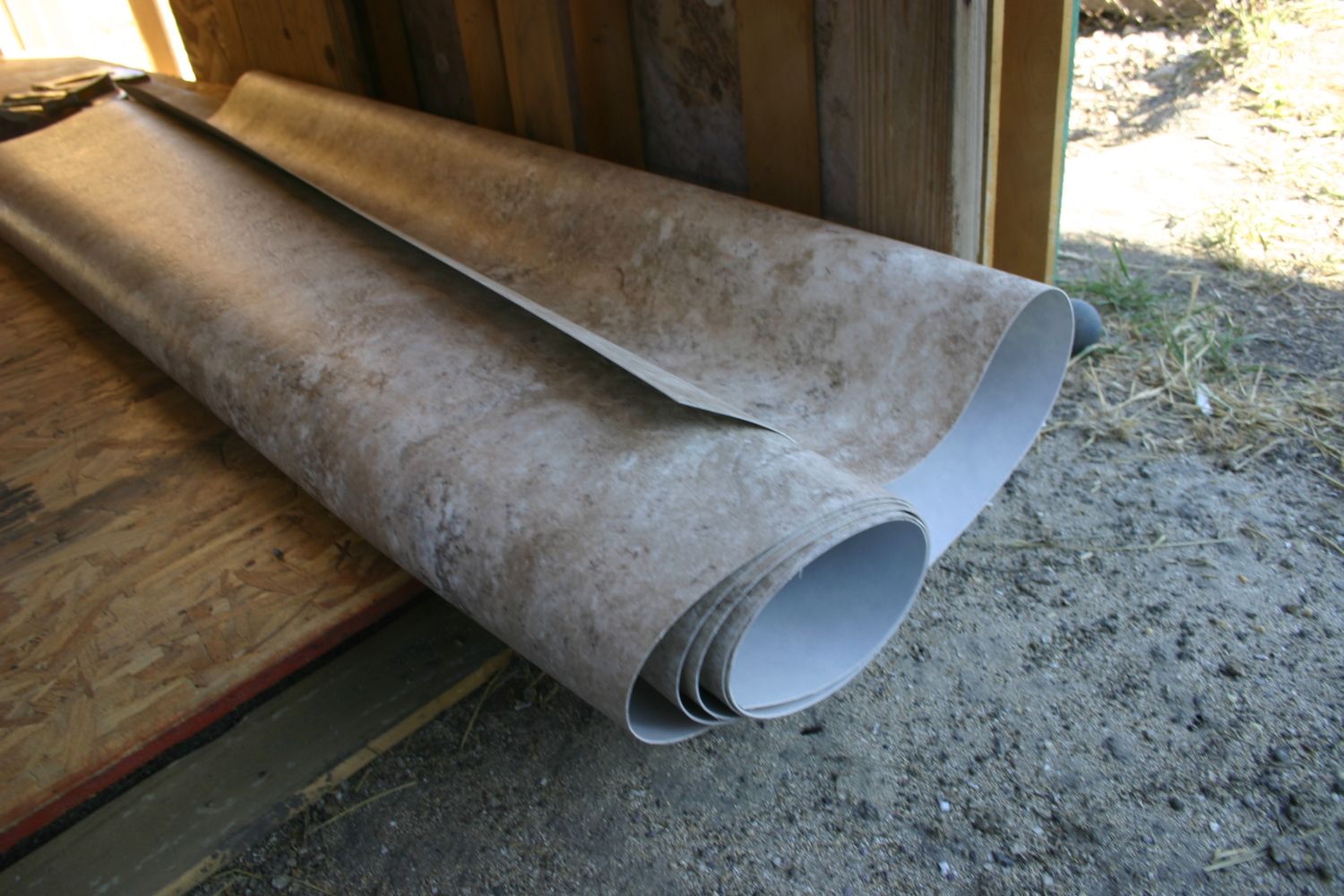 we just need to finish the doors, the run and paint!!